Even after the game, Malaysian fan still excited about the game. Even some of them leaving the stadium just before the stadium spotlight were switch off. That is the spirit of Harimau Malaya.

Nice environment inside the stadium. Me, myself didn't have the opportunity to have a seat. All seat fully occupied and crowd is over the limit.

Below is the picture to tell the story.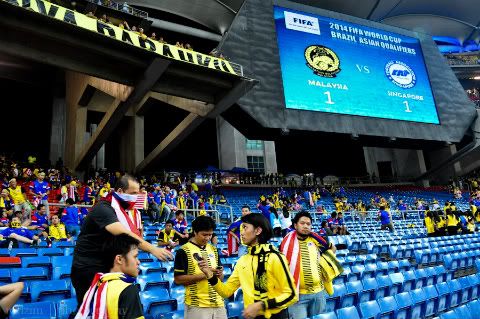 After all, the game drew 1 - 1 with Singapore proceed the next round with 6-4 on aggregate.